 As the independent label developed by ETUOH, Hearty Rise is now given a new Chinese name: 哈帝來斯!
Like the quality and status of Rolls Royce in the auto world, Hearty Rise is on the go with a heart to serve and to reward, hoping to explore the bright future with the fishing public.
In pace with the World
Standing firm and beginning our quest, internationalization is our ultimate goal. Whether it is the USA, Russian, Japan or Europe, there are traces of our efforts. By contacting customers face to face, we understand their needs. Their heartfelt advice is what drives us to make progress and reminds us of our customer responsibility.
Environmental Protection and Charity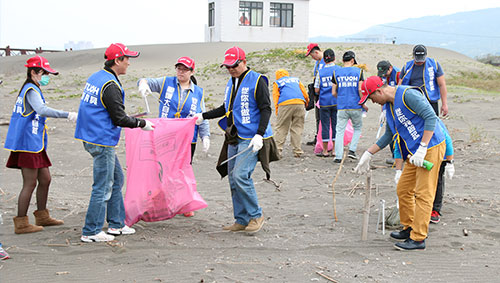 With the rise of environmental protection in recent years, ecology and conservation have become the focus topics. ETUOH thus implements the shopping bag reduction and replacement policy and aggressively promotes fish release and environmental cleanup. By organizing beach and environment cleanup events, we hope that fishing fans can keep the fishing area clean and release small fish back into the ocean when they are enjoying the fun of fishing. ETUOH welcomes you to join us in environmental protection, in order to enjoy the fun of fishing in green mountains and the deep blue sea.
Events and Contests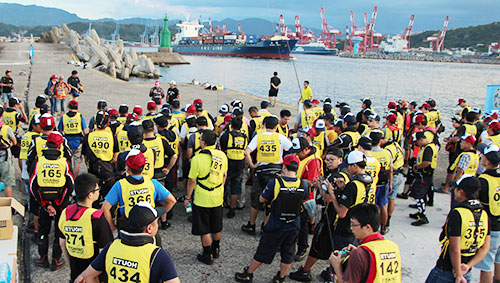 To reward fishing fans, ETUOH has been organizing events and contests of different scales over the years. These include a fishing tour competition, pond fishing, lure fishing, rock fishing, river fishing, etc. to fulfill the angling passion and challenges of fishing fans. In recent years, we began to extend our reach to China and organized fishing events with local dealers, hoping to let fishing fans in China feel the effort of ETUOH and express our appreciation for their support and encouragement for ETUOH.
HR and Lure
What is your target for lure? Bass? Trout? Squid? HR Lure can meet all your demands. Featuring toughness and perfect handling, the HR Lure delivers powerful reaction force in its perfect balance achieved by the high-profile line loop and materials. With the HR lure rod, you will find it easy to shake the bait and fish in different terrains and fishing points. Based on the lure rod production experience accumulated over time, HR provides you with the fun of lure angling. After all, HR Lure Rod is your unique and perfect choice.
HR and Rock Fishing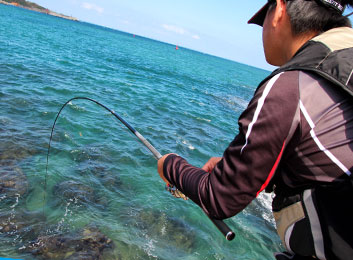 A large amount of new materials and technologies are used to present products with functions and performances comparable with imported products. In general, much improvement has been made in HR rods, including higher fish adhesion, better hooking effect, and greater reaction force, to allow fishing fans to get the fish more easily. Whether it is on the outer reef or revetment, HR rods are the best companion to fishing fans. Are you a power rock fishing fan? You must not miss this opportunity to try the new fun from the new rock fishing rods from HR.
HR and Pond Fishing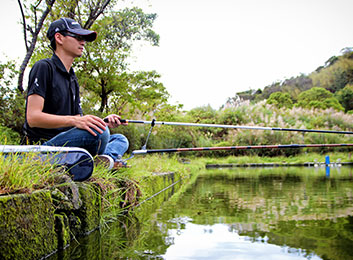 Most fishing fans believe that the continuous improvement of HR is seen on its pond fishing series that makes the best demonstration of carbon fiber in "lightweight" and "high performance" terms. Its perfect "elasticity" and "firmness" allow fishers to easily capture the direction and reaction force of the fish. Apart from the outstanding performance of rods, the pond fishing accessories from HR are considered the "ideal" by fishing fans and are the best choice for fishers to conquer wild ponds and managed sites.
HR and River Fishing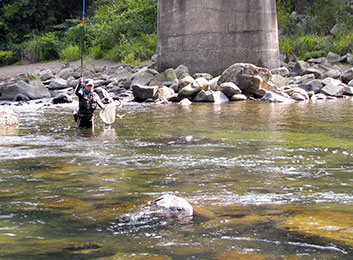 The HR River Rod allows you to snatch the big one hiding in a clear river fording a spacious river valley, showing you the wild fun of river fishing. In terms of either elasticity or overall handling, HR river rods are much better than you can imagine. At the first touch, you can feel the difference and experience the performance of HR river rods. They will bring you the all new fun of river fishing.
Integrity, Innovation and Sustainability
At ETUOH, sustainable growth is ultimate goal, and thoughtful service is our commitment. We take every step carefully in the changing business environment, and rewarding society and the fishing public with our hearts is our unchanged direction.